Personal training is the best way to increase your progress in the shortest amount of time. Whether your goals are aesthetic or performance-based, the fastest way to realize those goals is getting with a Fitness Prescription specially-trained instructor to assess your individual strengths and weaknesses, so we can then design a specifically tailored program to your objectives. Personal training is for those who are interested in being the best they can be, and at The Fitness Prescription it is your first-class fitness ticket to be in the best shape of your life!
Personal Training at The Fitness Prescription
We will assess you by testing key fitness markers such as:
body-fat,
circumference measurements,
functional movement screens,
postural assessments,
functional testing and baseline fitness and flexibility test.
Once we gather all the preliminary data, we then use this to formulate a strategic approach to getting you to your goals in the safest, most time efficient manner possible.
Personal training gives you less chance of injury as well as a greater certainty that you are doing the correct program to get you where you want to go.
Personal training provides greater accountability that translates into greater results and more consistent long-term gains from your fitness program.
We decide which tests are most appropriate for you based on your primary objectives.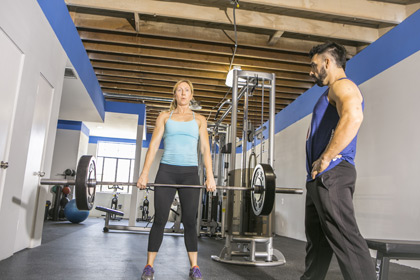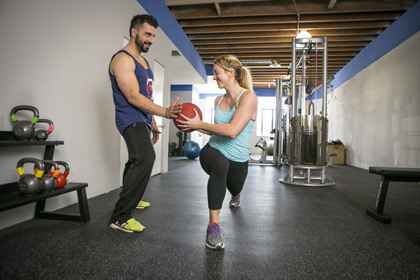 Perfect Your Functional Fitness Skills
Want to perfect your pull-up, conquer a muscle up or dial in your handstand pushups? Personal training sessions are a great way to focus on and strengthen specific skill sets key to improving your functional fitness ability.
Goal Setting
Look good, feel good, be faster, stronger, live healthier… all of the above. Whatever your reasons for being here, we will help you define them so that we can systematically achieve those goals.
Nutrition Training
What you eat has a lot to do with your success. Your instructor will help you identify the right nutritional path.
Flexible Schedule
Pick your instructor and pick your time. Private training can be scheduled any time during business hours.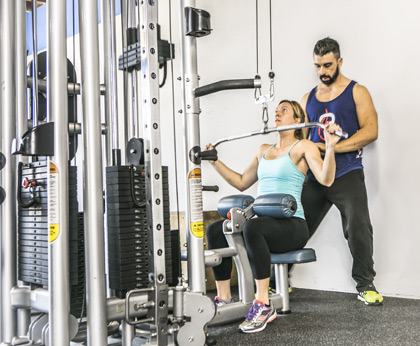 Specialized Programming
If you are training for a specific event, your trainer will tailor your program to meet the needs and demands you will encounter in your event or sport. This will help you gain a valuable edge over your competition.
Cost
(Depending on instructor and length of contract)
Four-month minimum program requirement so that we actually have enough time to make real positive change in your health and fitness and to get you to your goals.
General Pricing
(based on an auto-debit contract for four months)
| | |
| --- | --- |
| 10 sessions | $1000 ($100 a session) |
| 20 sessions | $1900 ($95 a session) |
Specific instructors and specialized sessions may be priced differently. Call for a quote.