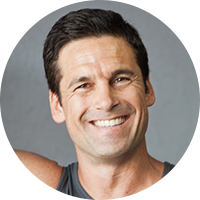 Guy La Brusciano, Founder
Guy was born and raised in Philadelphia where he attended Temple University, majoring in Athletic Training. He specializes in injury prevention and rehabilitation. Guy started his extensive training career in the Marine Corps, coaching the men in his unit.
Starting with training the men of his Marine Corps unit, Guy has amassed more than 25 years of experience in both personal and group training, including martial arts, western boxing and numerous other sports. Through the years, Guy has trained thousands of people, which afforded him the proficiency and expertise to develop a unique and effective training approach.
Training Philosophy
Treat the body as a unit and take into account all systems of the body to get the best overall result. Guy's training motto is: get the body straight then strengthen it. You can't train someone with functional movements if their body is too dysfunctional to start with.
Nutritional Philosophy
One man's food can be another man's poison. Assess each individual's needs to determine the best nutritional approach to achieve optimum health and performance.
Certifications
Athletic Training, Temple University
CrossFit Level 1 and 2 Certification
Certifications from the NSCA (National Strength and Conditioning Association)
ACE (The American Council on Exercise)
UCLA Certificate in Fitness Instruction
Postural Alignment Specialist Egoscue University
Advanced Exercise Therapist Egoscue University
HKC Kettlebell Cert
Metabolic Typing Advisor
TRX Qualified trainer
Certified massage therapist: emphasis on sports massage and movement training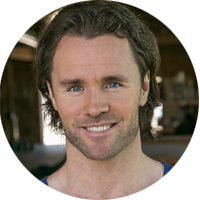 David O'Donnell, Personal Trainer, Pain Free Exercise Specialist
Born and raised in Sydney, Australia, David graduated with a BA degree from Edith Cowan University in Western Australia. David excelled as a junior athlete, playing top-level rugby and rising as high as 4th in the Australian Surf Club Titles as a surfer.
David completed his original certification as a fitness instructor in 2000 and has since amassed thousands of hours of experience in a range of modalities including Feldenkrais, and Posture and Alignment therapy. His ability to help clients restore health and functional movement, not only in injury rehabilitation but as a preventative measure makes him a highly in-demand trainer, and he takes great pleasure in seeing his clients achieve freedom from the pains and injuries that were holding them back.
Training Philosophy
David believes that in order to achieve ambitious goals, we must first create a proper foundation of alignment and functional movement. Even clients who consider themselves 'fit' often carry limitations and injuries that, if ignored, will eventually block the way to further progress. Training the right way, building towards the client's goals step by step, is what turns hopes and dreams into reality.
Certifications
BA degree, Edith Cowan University, Western Australia
Certified Fitness Instructor from the Fitness Institute of Australia
USA Weightlifting Sports Performance Coach
Postural Alignment Specialist, Egoscue University